The Why of 'Car UI'
Everything on the design and usability of digital car-interfaces.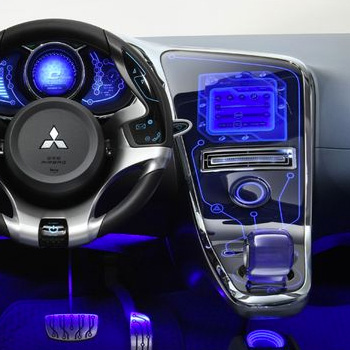 It is quite easy to judge an interface on its looks. It's the main thing you read about in reviews. But when you are driving your car, you don't care about how the interface looks: you care about how it works. Context plays an important role in this; the car interface is not an isolated screen, it has a specific use in changing contexts. This is why at car UI we focus on the usability of the (digital) car interface and how its design can support this.

Our approach
We believe the best way to form an opinion about an interface is to actually experience and test it yourself. This is why we decided to set up a Car UI test centre. In this test centre we put all current and new digital car interfaces thoroughly to the test. We test an interface on various aspects such as the identity and brand image, the quality of the digital screens and the interface controls. We also use pre-defined top tasks to test the most commonly used features of the interface.

Top-tasks
The digital car interface controls many functions of the car these days. To put these interfaces to the test we defined a shortlist of tasks based on commonly used functions. Some of these tasks, such as controlling the temperature or changing the radio, are often performed while driving and should be usable while keeping your eyes on the road. Other commonly used tasks are just as important: destination entry for navigation for instance, or parking assistance. We rated these tasks on completion-time, complexity and legibility.